Our Story
Welcome to Kaya Connection Parksville!
Looking for cannabis in Parksville? Look no further! Kaya Connection is a licensed Cannabis Retail Store (CRS) located in Downtown Parksville, on Vancouver Island in British Columbia. Family owned and operated by proud members of the Parksville community, Kaya Connection Parksville strives to bring Vancouver Island the best in class of cannabis products, while ensuring we enforce cannabis safety within the Parksville community and beyond.
We operate within the regulations of The Cannabis Act and the BC Terms and Conditions for Cannabis Retail Handbook, keeping compliance top of mind. We seek to be a trusted resource for the Parksville community, and surrounding areas for high-quality cannabis, sold by friendly and knowledgeable staff.
Kaya Connection – Our Origins
"Cause I have some kaya now, I feel so high, I even touch the sky…" – Bob Marley & The Wailers Kaya Connection seeks to honour the traditions of cannabis culture that have gotten us to where we are.
The word "KAYA" came from the Jamaican slang word for marijuana, weed, ganja, hemp, or what we more commonly refer to as cannabis. While the actual origin of the word "KAYA" is unknown, it seems to have a relationship with the Caribbean English word "KAYAKIIT", which is a form of the marijuana herb.
"KAYA" is also very closely associated with Bob Marley and the Wailers. In 1971 a song named "KAYA" appeared on the "SOUL REVOLUTION" album. In 1978, the album called "KAYA" was released and became one of Bob Marley and the Wailers most popular albums featuring the song "KAYA". Give it a listen at home or come on down and enjoy the reggae music of Bob Marley and other Rastafarians while you shop.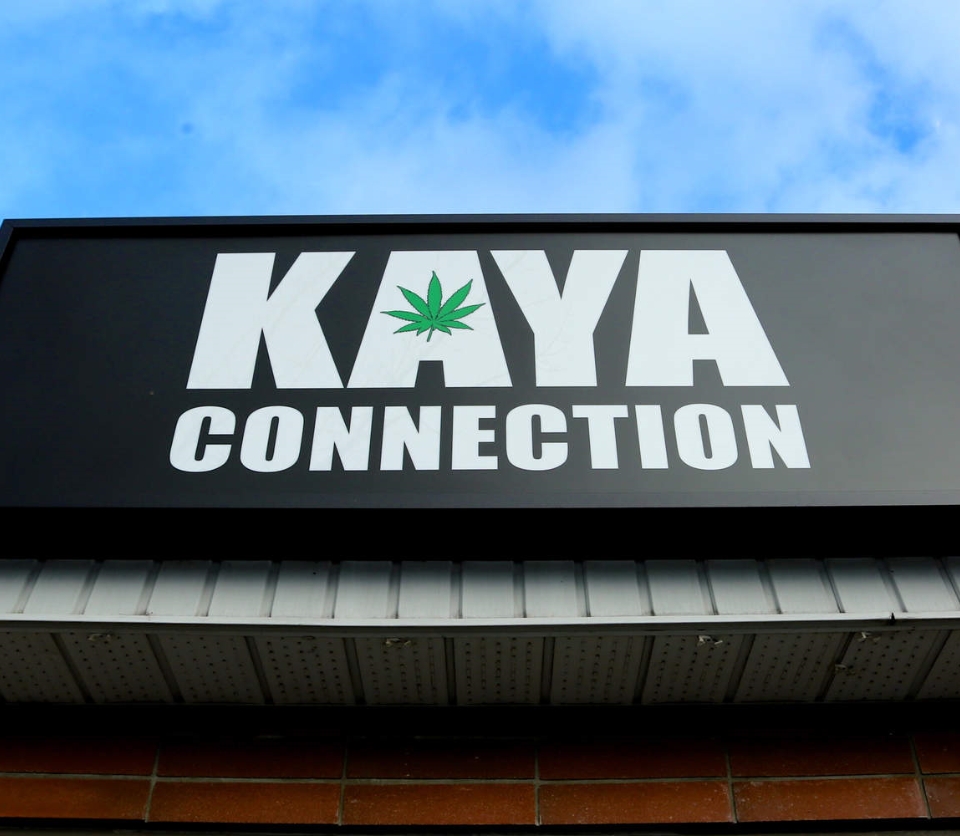 What's a "Boutique" Cannabis Store?
Kaya Connection Parksville from the beginning of acquiring its license has designed itself to be a boutique cannabis store. Our boutique aesthetic gives our customers the feel that they are walking into a high-end shop. Our bright lighting, clean design, carefully placed products, and the way we treat our customers with royalty ensures that a visit to Kaya Connection Parksville isn't just "where you get your weed", it's a high-end, immersive customer experience. We have cultivated the best in class products from all over Canada, with the assurance that everything that comes out of our boutique cannabis store is the best cannabis in Parksville.
Why Kaya Connection Parksville?
Simply put, we are passionate about our community, and want to be Parksville's top choice for high-quality cannabis.The Kaya Connection Parksville Team strives to be knowledgeable about cannabis products to give our customers the finest cannabis experience possible. We can help to recommend product(s) for the experiences new or veteran cannabis consumers seek, whether they are headed for a lively night out on the town, looking to get some chores ticked off that to-do list, reading a book or watching TV, tapping into their creative, artistic side or getting that much-needed sleep.
We believe in long-term relationships with our clients, and thus, we will encourage our Parksville clients to keep coming back to us, to try different forms of cannabis to find what works best for them. When consumers understand a product they become more comfortable with where it can take them. Many people have questions about cannabis, and to us. Kaya Connection wants to invite you to ask those questions to learn more about the cannabinoids and terpenes of the cannabis sativa plant and its effects. We are happy to answer any and all questions that you have, while pointing you to helpful resources to continue your learning on the cannabis plant.
Let Kaya Connection Parksville be YOUR Connection to all your cannabis and accessory needs. Come say "high"! We are open 7-days a week at our convenient Downtown Parksville location.
CANNABIS PRODUCTS
Products include flower, pre-rolls, oils, capsules, edibles, vapes, concentrates and drinks.
Parksville's boutique cannabis store is pleased to bring you the finest cannabis products available at the best possible price.
CANNABIS ACCESSORIES
Get connected to the hottest cannabis goods, expertly curated so that there's something for everyone in Parksville who enjoys cannabis. Kaya Connection Parksville has pipes, bongs, vaporizers, rollies, trays, and all the things needed to make your sesh enjoyable and convenient. We feature accessories available from.
Cheech & Chong Glass

Boundless

Red Eye Tec

Session

Hoss Glass

Pax

Gear Premium

Arizer

Volcano

And many more!!!

Puffco
We are Parksville's destination for the finest cannabis accessories available on Vancouver Island.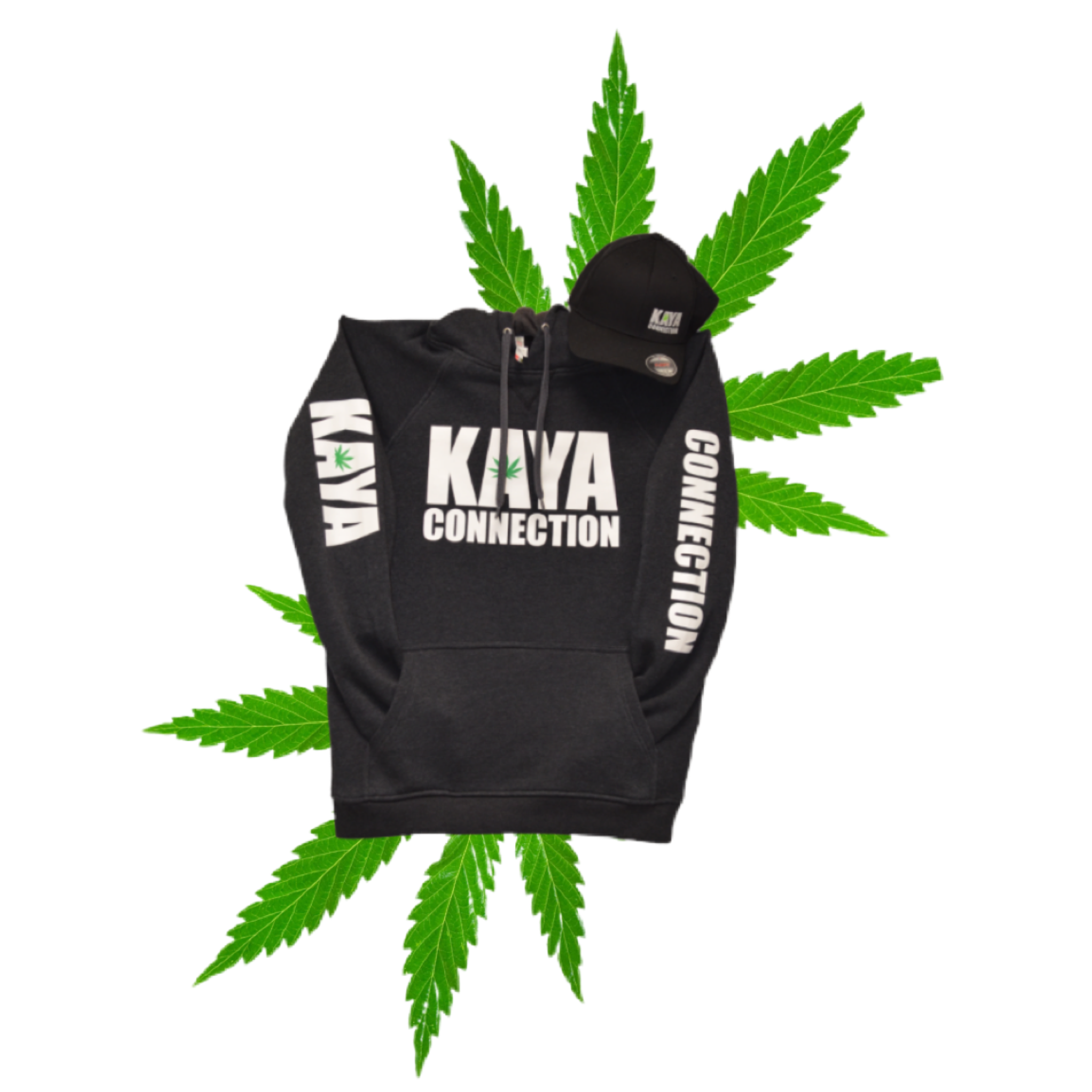 APPAREL
With the legalisation of cannabis has come an explosion in cannabis related clothing through different cannabis companies all over Canada. Kaya Connection is pleased to offer an assortment of shirts, sweaters, hats and more. We strive to have a collection that is both comfortable and cool for our legal consumers. Locally sourced, Kaya Connection apparel is a great way to show appreciation to your local cannabis shop OR celebrate your love for cannabis.
Parksville's boutique cannabis store is pleased to bring you the finest cannabis products available at the best possible price. Products include flower, pre-rolls, oils & capsules. Other options are edibles, vapes, concentrates and drinks. We have new products arriving weekly in a variety of flavours aimed to please!!