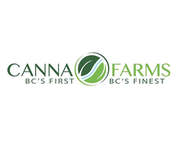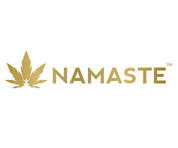 Delivery and Curbside Pickup Now Available!!!
Service area includes Parksville, Qualicum, Errington/Coombs and Nanoose Bay
HOME DELIVERY
Ordering deadline for same-day DELIVERY is:
Sunday to Wednesday by 3pm
Thursday to Saturday by 5pm
CURBSIDE PICKUP
Pick up must occur during normal operating hours of Monday to Saturday 9am to 9pm
Sunday 10am to 6pm
WHY KAYA CONNECTION PARKSVILLE?
Max Out Monday
Get quality and quantity at an even better price every Monday! Visit us in store and receive 5% off all regular priced products when you max out your basket to 30g or the equivalent to!
Get quality and quantity at an even better price every Monday! Visit us in store and receive 5% off all regular priced products when you max out your basket to 30g or the equivalent to!
Gram Wednesdays
Let's celebrate WEDNESDAY together!
Carefully curated and picked by Kaya Connection staff to bring you the best possible cannabis experience. Come see what grams our team has selected to be 10% off on Wednesdays only. Selection can vary.
CONCENTRATE SUNDAYS
Let's celebrate Sunday together!
Kaya Connection is pleased to offer 10% off selected Cannabis Concentrates every Sunday.
Senior Tuesdays
Let's celebrate TUESDAY together!
Age has its privileges! On Tuesdays, anyone 60 years of age and over receives 10% off their purchase. Dont forget your ID!
WEEKLY SALES
Come into our store, conveniently located in Downtown Parksville to see our weekly sales.We strive to bring the Parksville community the best prices on the best-in-class
cannabis products in Canada.
Qwest: Icicle
3.5g
$34.99
Mood Ring: Florida Citrus Kush
3.5g
$32.99
Weed Me: Blue Iguana
3.5g
$28.99
Top Leaf: LA Kush Cake
28g
$184.99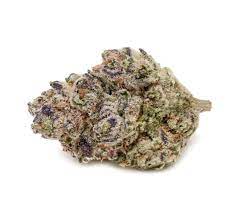 Pure Sunfarms: Black Cherry Punch
3.5g
$19.99
4:20 SPECIALS
Let's celebrate 4:20 together!
Visit us every day in-store between 3:00pm and 5:00pm to see the specials guaranteed to please Parksville's finest connoisseurs.
CANNABIS CONSUMPTION METHODS
CAPSULES
Capsules are designed with exact THC / CBD doses and are a great way to start low and go slow.
EDIBLES
Cannabis-infused edible products combine cannabis distillate with premium ingredients. Edibles
FLOWERS
Cannabis buds are typically broken up with a grinder and rolled into a joint, or packed into a pipe, bong, or vaporizer.
OILS
A few drops under the tongue or mixed into a smoothie, oils are precise in their THC / CBD content.
SPRAYS
Subtle and discreet - spray under your tongue or in your cheek.
VAPES
Cannabis extract vapes heat cannabis extract into an inhalable vapour.
By now you've probably heard about the two most popular cannabinoids found in cannabis:
THC, which is the psychoactive cannabinoid found in cannabis, and CBD, which is known for its relaxing and anti-inflammatory properties. 
But have you heard about CBN? 
CBN can be understood as a weaker version of THC. 
When the THC components found in the cannabis plant age, they break down. This leads to the formation of a less potent cannabinoid called Cannabinol (CBN), which has similar benefits to CBD. 
Introducing
Medipharm's CBN 1:2 Nighttime High-CBN Formula Oil,
made with refined CBN material,
Each 30mL bottle contains 300mg of CBN and 600mg of THC (subject to change). 
This oil is formulated to potentially help as a sleep aid; a perfect solution for people that need that little help with relaxation or sleep.
NEWSLETTER
Get connected - Be the first to know. You get the benefit of knowing what new products are coming soon and when you can expect them in store. You will be informed of upcoming sales, exclusive promotions, restocks of favorite products and any Kaya Connection Parksville news. You can opt out of the connection at any time.