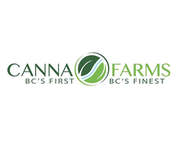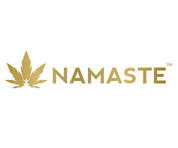 COVID-19 UPDATE – WE ARE OPEN
RESERVE ONLINE, PAY AND PICK UP IN-STORE AVAILABLE NOW!!
Our staff is committed to cleanliness and are regularly sanitizing all surfaces, tablets, debit machines, door handles, and anything else we can possibly think of!
We will be observing social distancing. Take advantage of our online menu to reserve your order for pick up and paying in the store to minimize your time spent in Kaya Connection Parksville.
We're happy to serve you, however, if any of the following applies, we ask that you not enter the store.
Have you, or anyone in your home recently traveled?Do you have a fever, cough, or difficulty breathing?Have you been in contact with anyone who has been diagnosed with or is being tested for the COVID-19 virus (Coronavirus)?
We would like to thank you for your continued support and understanding during this time.We are dedicated to helping the Parksville community stay safe, and healthy, while contributing to the overall decline of COVID-19 on Vancouver Island.

WHY KAYA CONNECTION PARKSVILLE?
Max Out Monday
Get quality and quantity at an even better price every Monday! Visit us in store and receive 5% off all regular priced products when you max out your basket to 30g or the equivalent to!
Get quality and quantity at an even better price every Monday! Visit us in store and receive 5% off all regular priced products when you max out your basket to 30g or the equivalent to!
Gram Wednesdays
Let's celebrate WEDNESDAY together!
Carefully curated and picked by Kaya Connection staff to bring you the best possible cannabis experience. Come see what grams our team has selected to be 10% off on Wednesdays only. Selection can vary.
CONCENTRATE SUNDAYS
Let's celebrate Sunday together!
Kaya Connection is pleased to offer 10% off selected Cannabis Concentrates every Sunday.
Senior Tuesdays
Let's celebrate TUESDAY together!
Age has its privileges! On Tuesdays, anyone 60 years of age and over receives 10% off their purchase. Dont forget your ID!
WEEKLY SALES
Come into our store, conveniently located in Downtown Parksville to see our weekly sales.We strive to bring the Parksville community the best prices on the best-in-class
cannabis products in Canada.
Riff: SUBWAY SCIENTIST
3.5g
$25.99
O.Pen: Northern Lights Cart
0.5g
$32.99
TGOD: Rockstar Tuna
3.5g
$33.99
PURE SUNFARMS: Sativa Blend
28g
$80.99
Emerald Health Therapeutics: Chemdog
3.5g
$25.99
4:20 SPECIALS
Let's celebrate 4:20 together!
Visit us every day in-store between 3:00pm and 5:00pm to see the specials guaranteed to please Parksville's finest connoisseurs.
CANNABIS CONSUMPTION METHODS
CAPSULES
Capsules are designed with exact THC / CBD doses and are a great way to start low and go slow.
EDIBLES
Cannabis-infused edible products combine cannabis distillate with premium ingredients. Edibles
FLOWERS
Cannabis buds are typically broken up with a grinder and rolled into a joint, or packed into a pipe, bong, or vaporizer.
OILS
A few drops under the tongue or mixed into a smoothie, oils are precise in their THC / CBD content.
SPRAYS
Subtle and discreet - spray under your tongue or in your cheek.
VAPES
Cannabis extract vapes heat cannabis extract into an inhalable vapour.
Dosist Rechargebale Dose Pen
The Dosist Rechargeable Dose Pen system is equipped with an innovative
precise dosing technology to take the guessing out of your cannabis vaping
experience. The Dose Pen uses a time controlled delivery method to dispense
exactly 2.5mg (THC) each time. While using the Dose pen, it will measure
your puff and vibrate after three seconds to alert you that you've reached
the 2.5mg dose and then shut off.
At Kaya Connection we have two different proprietary Dose pods to choose
from. Each pod contains CO2-extracted high quality THC oil with added
botanical terpenes to create a controlled experience. If you are looking
for a euphoric and uplifting Sativa forward experience, try the Bliss-THC
plus pod. The Relax-THC Plus pod is ideal for those interested in a calm
and tranquil Indica effect.
NEWSLETTER
Get connected - Be the first to know. You get the benefit of knowing what new products are coming soon and when you can expect them in store. You will be informed of upcoming sales, exclusive promotions, restocks of favorite products and any Kaya Connection Parksville news. You can opt out of the connection at any time.